Exploring Opportunities: GreenTec Capital's Investor Trip to Abidjan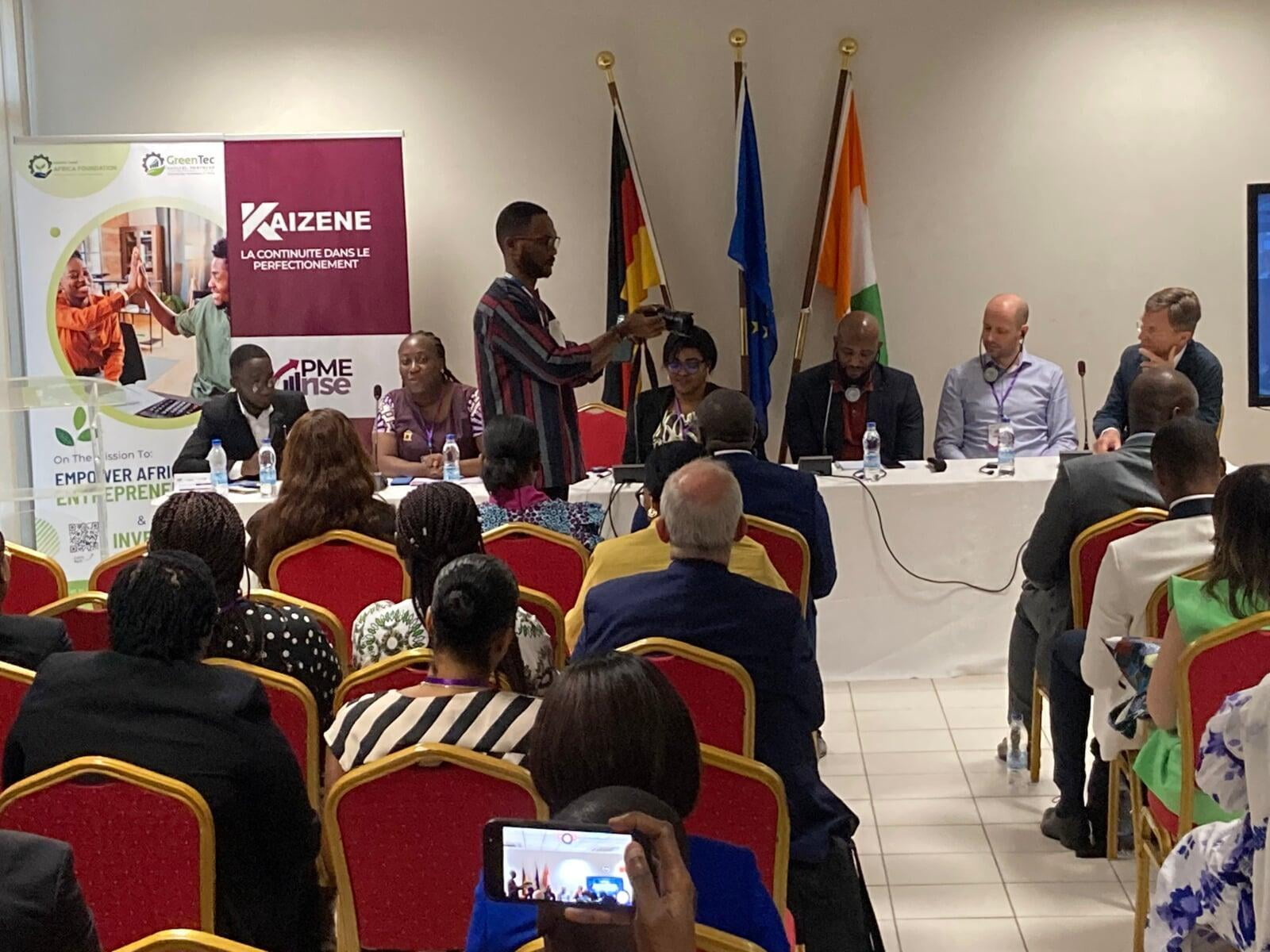 Embarking on a journey of discovery, the SPTA Investor Trip to Abidjan in May 2023 offered a firsthand glimpse into the promising startup landscape of Côte d'Ivoire. Renowned for its stability and transparent business environment, Côte d'Ivoire is a strategic gateway to the thriving West African market. This immersive experience was a collaboration between GreenTec Capital Africa Foundation and SPTA, united by the goal of propelling African tech entrepreneurs to scale their ventures.
With a spotlight on the tech sector and women's empowerment, the agenda was brimming with engaging activities. The tour began with an insightful guided exploration of Abidjan, setting the stage for what was to come. Throughout the trip, delegates had the privilege to interact with founders spanning various sectors, gaining valuable insights and networking opportunities. Engagements with local hubs and development partners provided a deeper understanding of the ecosystem's dynamics. A special dinner with the German ecosystem in Abidjan fostered cross-cultural connections and exchange of ideas.
A pivotal moment awaited the delegation as they secured a meeting with the Ministry of Trade, Industry, and SME Promotion. Discussions centered on facilitating foreign SME investment in Côte d'Ivoire, priority sectors, and bolstering Ivorian-German cooperation. The ministry praised GreenTec Capital Africa Foundation and GIZ for their efforts to bring German investors to the country, expressing anticipation for future collaborations.
Panels delved into the Agri-Business, women and youth sectors, offering a comparative perspective between Germany and Côte d'Ivoire. Ecosystems in both countries were explored, offering insights into the private sector and startup landscapes. Startups, a key focus of the trip, showcased their ventures through compelling pitches and Q&A sessions, igniting interest and interaction.
Networking events enriched connections, with GreenTec's organized event gathering 53 participants from the startup ecosystem. As the trip concluded, feedback from investors was overwhelmingly positive. An impressive 100% would recommend joining future investor trips organized by GreenTec, with 71% expressing heightened interest in Africa as a viable investment destination. The trip's impact was tangible, fostering collaboration, knowledge exchange, and a stronger bond between the European and African startup communities.